Spectrum Quartz
Slabs In A Stamford Countertop Store
Brand:

Spectrum Quartz, Cranbury, NJ

Collection:

Brilliance

Material:

Quartz






Brand:

Spectrum Quartz, Cranbury, NJ

Collection:

Elegance

Material:

Quartz






Brand:

Spectrum Quartz, Cranbury, NJ

Collection:

Harmony

Material:

Quartz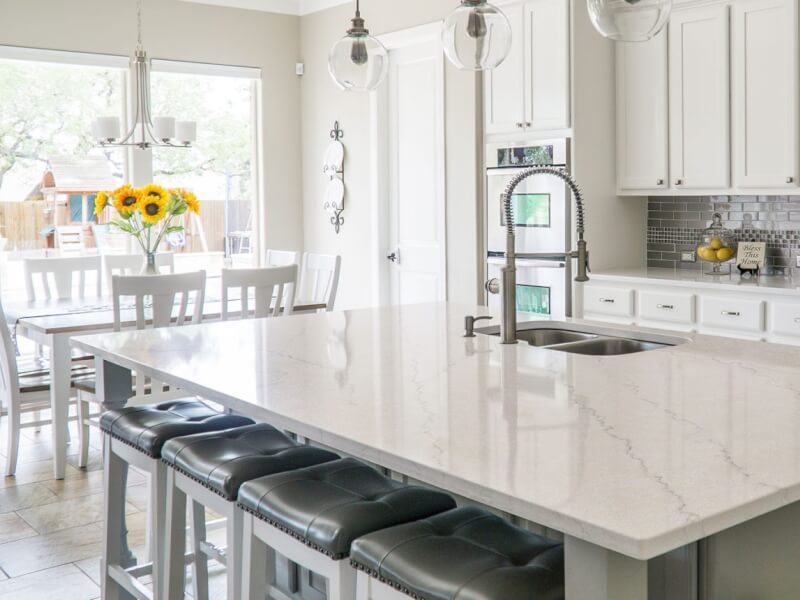 Spectrum Quartz
Spectrum Quartz is based in New Jersey with facilities in South Carolina and across the world. The global presence the company enjoys can largely be attributed to its phenomenal designs, which are highly sought after by those seeking American made countertops in Stamford, CT.
The benefits of choosing Spectrum Quartz in Stamford, CT, have plenty of overlap with the appeal of quartz itself. As the material is more resistant to scratches, cracks, and stains, it has become a favorite for kitchens and bathrooms that are used on a daily basis.
There's always a new addition to the Spectrum Quartz catalog to consider, and the best place to learn more about your options is at our countertop showroom in Stamford, CT. Not only will you be able to buy Spectrum Quartz among the widest selection around, but our proficient store representatives can offer personalized design assistance to propel your project forward.
Products by Spectrum Quartz