Caesarstone
Slabs In A Stamford Countertop Store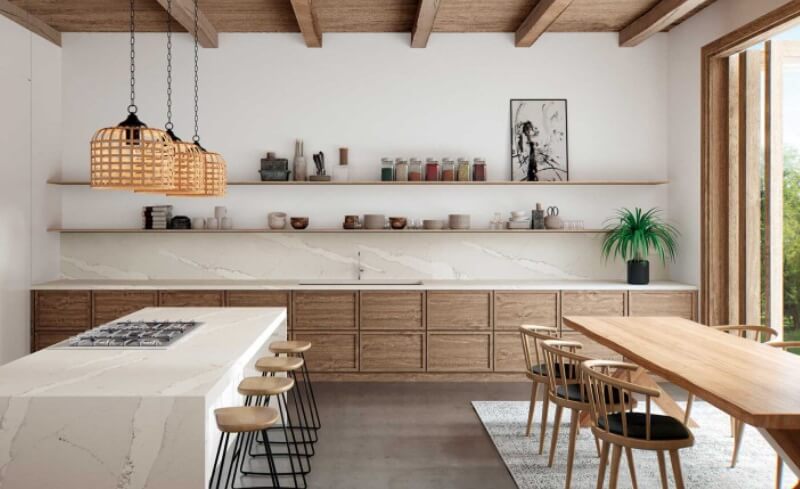 Caesarstone
Decades in the countertop business have brought Caesarstone a wealth of acclaim for suppliers of American made countertops in Stamford, CT. Each quartz countertop produced by the company is engineered with up to 90% quartz minerals for a durable, hygienic, nonporous, and easy-to-clean surface.
The unparalleled craftsmanship that the company employs for each surface has given customers not only a prime reason to choose Caesarstone in Stamford, CT, but the confidence that their new countertops will stand the test of time. Available designs span the full color spectrum to provide appealing options for all types of residential and commercial spaces.
At our countertop showroom in Stamford, CT, you'll have access to a fantastic selection of Caesarstone for your next project. Plus, with the valuable assistance that our store representatives provide, you can be sure that your decision to buy Caesarstone is one you'll be elated with for years to come.
Products by Caesarstone