Countertop store in Stamford
Take your renovation to the next level!
We invite you to browse our huge online selection or stop by and check our extensive inventory of beautiful quartz, marble, and granite countertops at our countertop showroom in Stamford, CT. We not only offer different countertop options for residential and business applications, but also design services and the most affordable prices in the area.
We are proud to offer huge selection of the top American and European countertop brands. But we don't stop there. We are constantly looking for new American and international brands, to give our customers more options. With all the color, materials, and styles options – countertop possibilities are endless!
KITCHEN & BATHROOM

COUNTERTOPS & FIREPLACES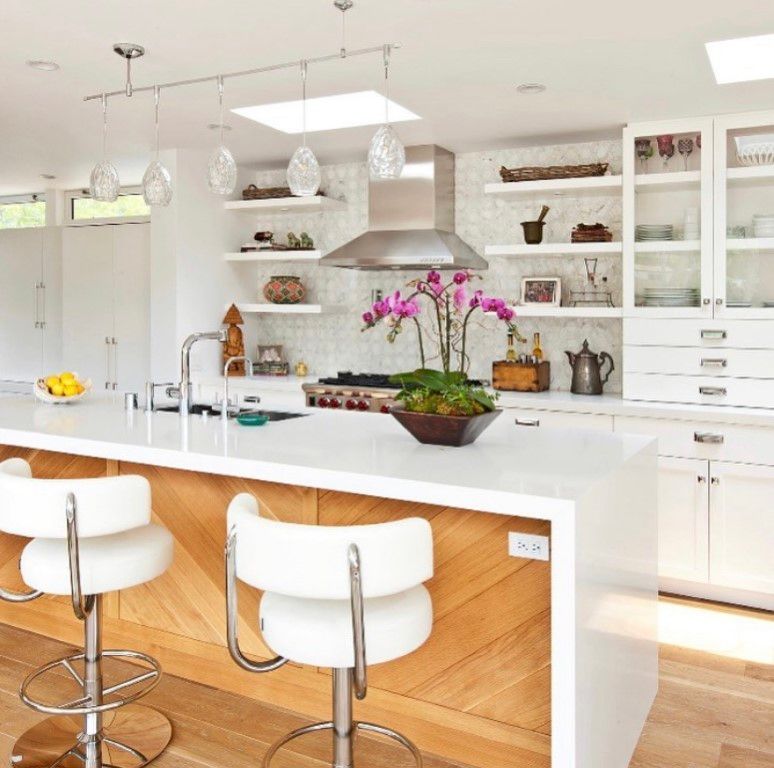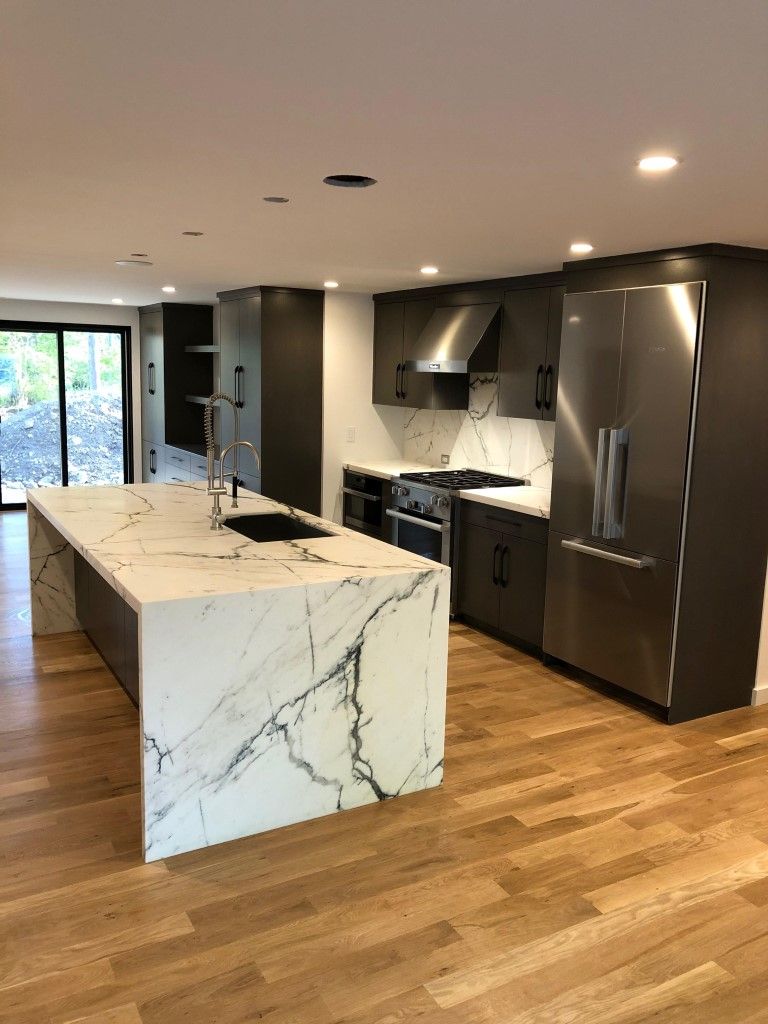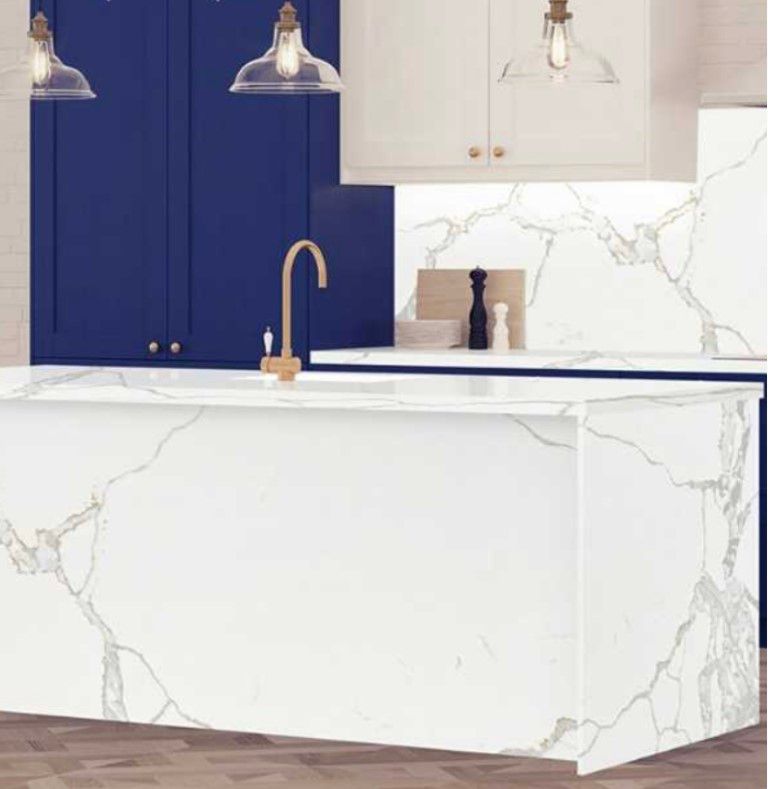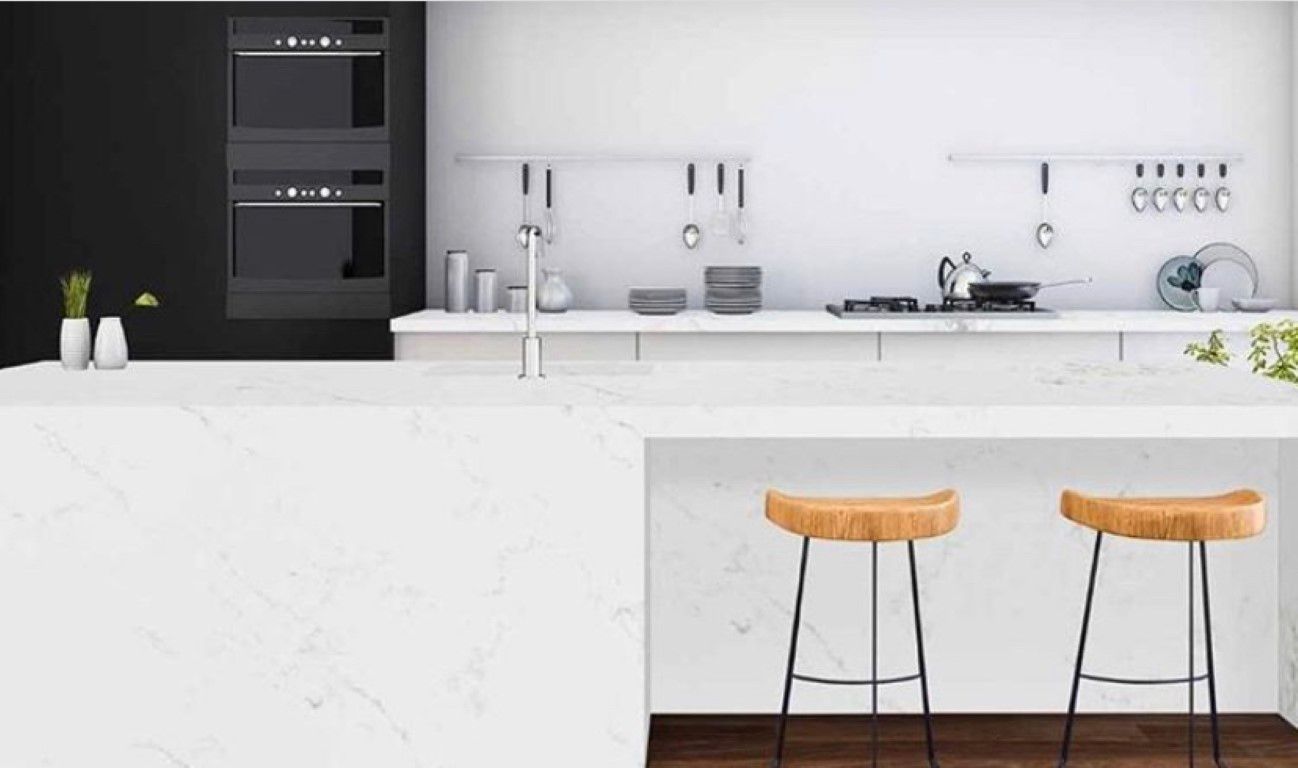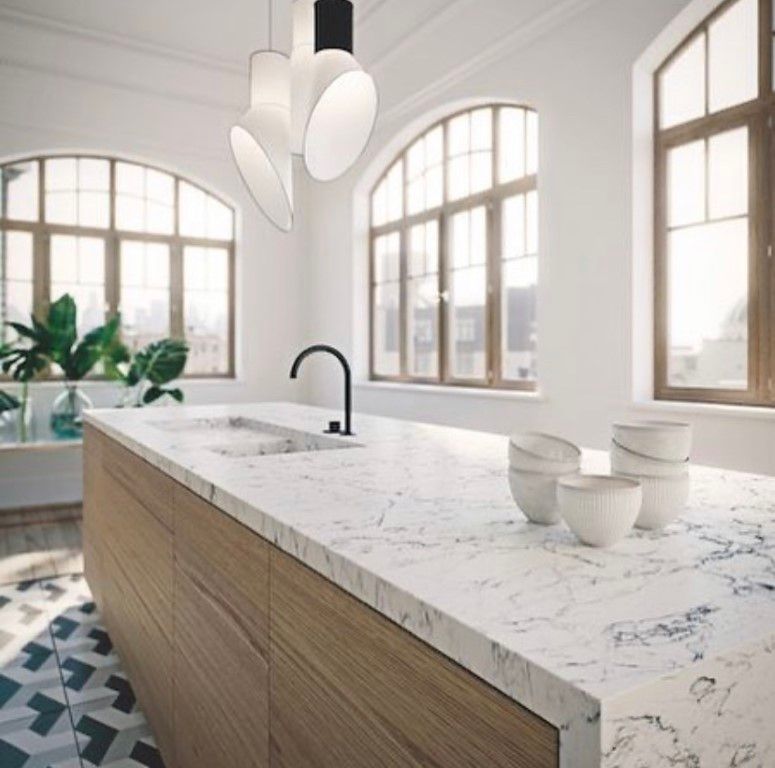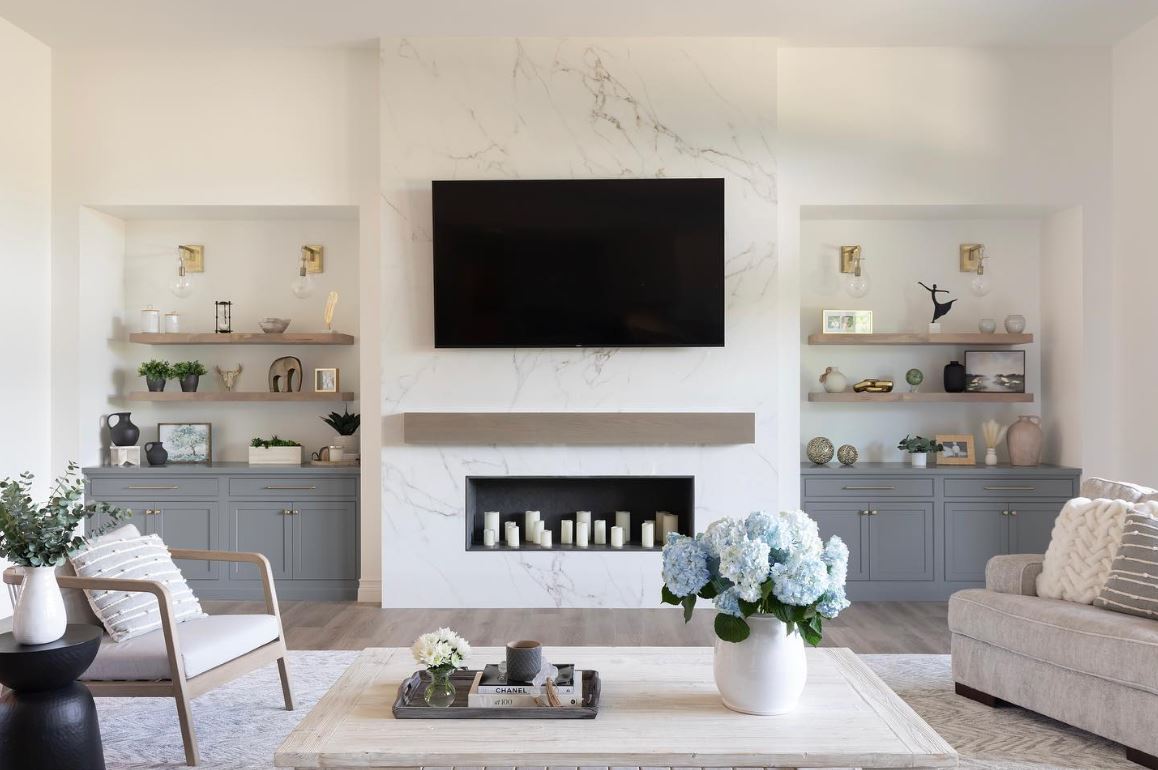 Endless

Countertop Possibilities

Easily transform any out-of-date kitchen or bathroom into a modern-looking space with high-quality quartz & natural stone countertops.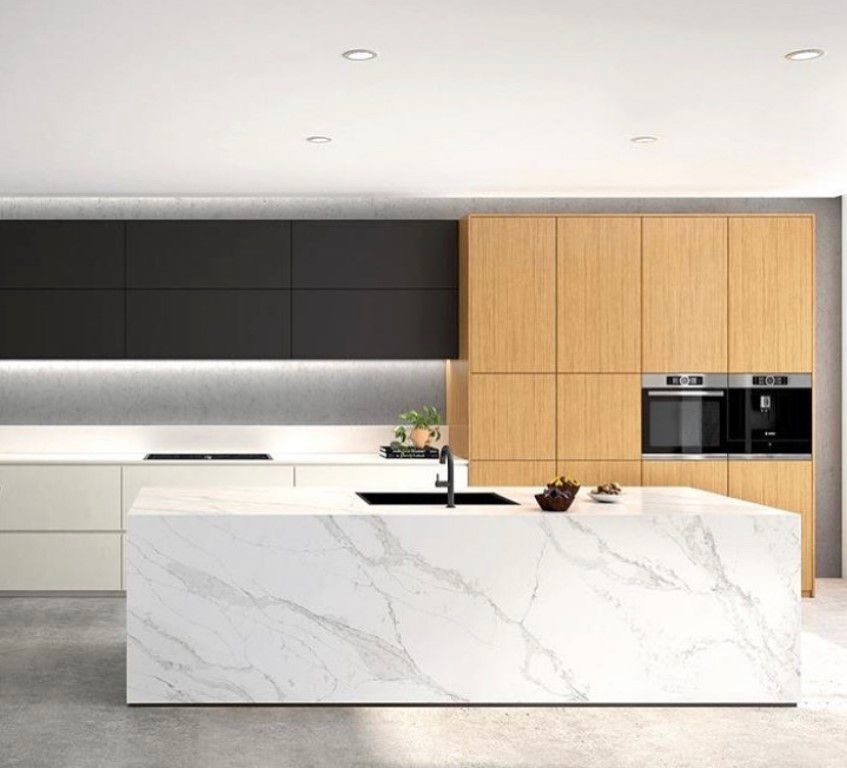 Are you tired of your boring-looking kitchen?
It only takes a beautiful quartz or granite countertop to completely change the look and feel of any kitchen.
Is it time to do a bathroom make-over?
You don't want to deal with a big renovation? It only takes a unique marble or quartz slab to completely change the look and feel of any bathroom.
We offer huge countertop inventory & unbeatable prices
Tristone Marble and Granite is home to one of the largest quartz, marble, and granite inventories around. Our selection includes slabs in contemporary style and traditional elegance. We offer quartz and natural stone from the most reputable manufacturers and suppliers in the US and Europe.
Browse our extensive selection of quartz and natural stone from the comfort of your home, use our look-up tool to narrow your search based on color, material, style, or brand, compare and contrast. If you need a design consultation or want to see our options firsthand – visit our countertop showroom in Stamford, CT and we are sure you'll find the countertop that's right for you.
We have an experienced team that is focused on customer satisfaction.
We are happy to be the go-to store for people looking for a "countertop store near me", whether they are looking for traditional designs or more modern styles.
FROM CLASSIC TO CONTEMPORARY:

COUNTERTOP OPTIONS FOR EVERY STYLE AND BUDGET

Tristone Marble and Granite, a family-owned and operated business with decades of experience in natural and engineered stone, is the go-to countertop store in Stamford. Our selection includes thousands of exceptional products for both residential and commercial uses, with granite, marble, and quartz countertops for every budget. Whether browsing our online store or visiting our showroom, our personalized assistance ensures you find the perfect design for your style.
Explore Countless Material Types for Your Dream Countertop
Our countertop store offers a huge selection of natural and engineered stone countertops, including granite, marble, travertine, porcelain, and quartz. We offer a superior selection of slabs from only well-know manufacturers. Our selection of materials ensures that we have options for any application, whether you're looking for a small vanity countertop or a large kitchen island. From sleek and modern to traditional and ornate, our countertop store has something for every style and taste.
When it comes to color, we have a rich palette to choose from, ranging from bold and vibrant to more subdued and classic tones. Our selection of finishes includes polished, honed, flamed, caressed and leathered options, as well as various edge profiles, so you can customize your countertop to your exact specifications.
Countertop edge profiles are the shape and design of countertop border. It is an important element of the countertop design as it affects the overall appearance of the countertop. There are different types of countertop edge profiles to choose from, and each type has its own unique style and function. Some popular countertop edge profiles include bullnose, beveled, ogee, and eased. A bullnose edge is a rounded edge that is smooth and curved, while a beveled edge has a sharp angle on the top and bottom of the edge. An ogee edge is an S-shaped profile that is elegant and sophisticated, while a waterfall edge is a smooth, flat edge that runs vertically down the sides of the countertop. The choice of edge profile depends on the overall style and design of the kitchen or bathroom, as well as personal preference and functionality.
Assistance for Your Countertop Needs
Our knowledgeable staff is always on hand to provide expert guidance and advice, helping you navigate the many options available and buy the perfect countertop for your project. Whether you're a homeowner or a contractor, we're committed to providing you with the best service and selection possible, so you can create a space that you'll love for years to come.
In addition to stunning designs for indoor spaces, our extensive showroom also exhibits top-of-the-line exterior products, perfect for outdoor seating areas, pools, and kitchens. At our countertop store in Stamford, our experienced representatives are here to help you select the perfect color, design, and material for your project.
Tristone Marble and Granite strives to be your top choice for "countertop store near me" with our unwavering dedication to selection and quality. Whether you are looking to buy quartz countertop or natural stone countertop, let us guide you through the process of selecting the perfect slab for your space, and exceed all your expectations.
DON'T JUST TAKE

OUR WORD FOR IT…

Our obsession is to provide our clients with huge variety of high-quality materials along with expert advice and professional installation.

Because of this, our customers keep coming back.

Talk to Moe first, he will help to find the best product, from here, Europe or China. And he works with a great team of local guys. They are the best

This small family business was highly recommended from our contractor. Not only was my experience exceptional it was above and beyond my expectations !!