Santamargherita
Slabs In A Stamford Countertop Store
Brand:

Santamargherita, Verona, Italy

Collection:

SM Marble

Material:

Engineered Stone






Brand:

Santamargherita, Verona, Italy

Collection:

SM Quartz

Material:

Quartz






Brand:

Santamargherita, Verona, Italy

Collection:

SM Voyage

Material:

Quartz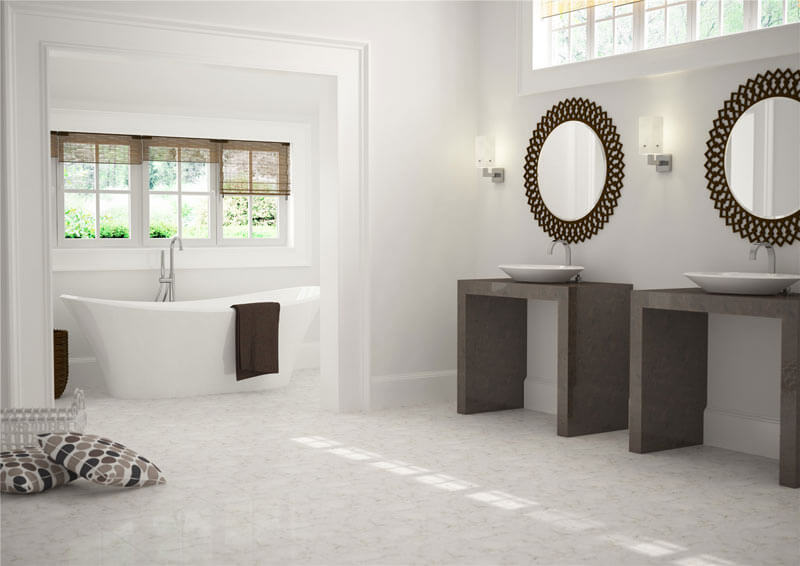 Santamargherita
Between the famous areas of Lake Garda and Verona is where you'll find Valpolicella, one of Italy's most beloved regions for agriculture and marble quarrying. This delightful destination is where the world-renowned producer of marble and quartz surfaces, Santamargherita, has called home for decades. Fast-forward to the present and you'll find the company's countertops in more than 70 countries, which includes an almost ubiquitous presence of Santamargherita in Stamford, CT.
When choosing among the company's surfaces, customers have an abundance of options in terms of materials, colors, designs, and thicknesses. Since every remodel has unique specifications, this focus on customization has helped the company become one of the most trusted sources of Italian made countertops in Stamford, CT.
To buy Santamargherita with assurance, simply come on over to our countertop showroom in Stamford, CT. Trained store representatives will be happy to showcase the brand's finest surfaces for your residential space.
Products by Santamargherita